Each week, we check in with a different member of Thingtesting's community to ask what brands they've spotted, what they're testing, and take a peek into their recent reviews.
This week's feature is Daniel Brøndt. Daniel is the cofounder and brand director of ANOTHER ASPECT, a menswear label based in Copenhagen known for its sustainability efforts. Read on to discover the brands he's spotted and everything else in his current rotation.
Know a tastemaker who loves new things? Submit their name here.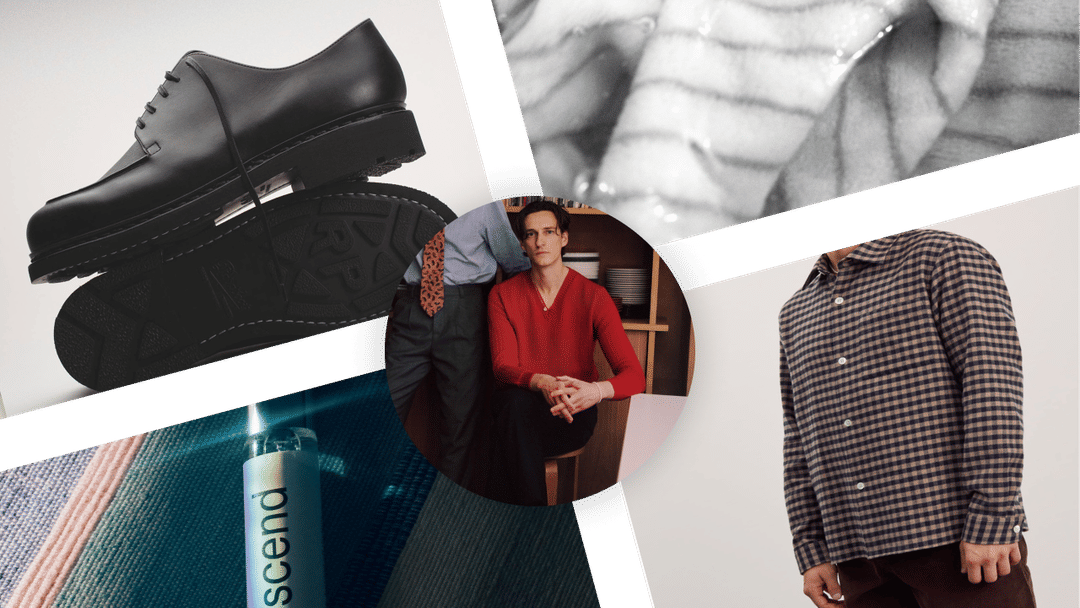 Hi Daniel, please introduce yourself.
I'm Daniel Brøndt, cofounder and Brand Director of Copenhagen-based menswear label ANOTHER ASPECT. I have been working in branding and art direction for the past years prior to starting my own [thing] and storytelling is a big passion of mine.
What are some brands you've recesntly spotted?
Tekla hits a soft spot for me, being that sneak homewear that you always have been looking for.
Paraboot. French shoemaker making shoes in classic silhouettes with a contemporary cut. I have had mine for five years now and they still looks as good as a pair of new ones.
GRETHE. New danish fragrance brand that captures the smells of the small Danish island of Anholt.
What's a brand you've recently tested?
In addition to the common "Product Details" and "Shipping and Delivery" notes on brands' sites, ANOTHER ASPECT has an added "Do you really need this?" prompt to potential customers. What is the reason for this?
While this might seem crazy or hypocritical for a clothing brand saying this, we are serious. We want to make garments that will last and that aren't intended to be bought on impulse or because everyone is getting one. Think about your needs and lifestyle, and consider how much you'll actually wear something before you commit to buying it. This is meant as a friendly reminder.
What does your perfect day in Copenhagen look like?
The perfect day starts with a breakfast at Lille Bakery, it has become an institution and something that belongs to everyone (hint: go with the bun with cheese and butter). If it's summer I would bring a towel because right next to the bakery you'll find the most adorable old boathouse turned into the go-to swimming place in Copenhagen. After a small dip I'll move to Nørrebro, where I'll go to our small local spot called Dzidra, where Isabella and Andreas will serve you the special of the day alongside a chilled glass of wine. Even though I'm so full of food and impressions, I'll drop by Juno for the most amazing cardamom you ever tasted. To end the full day I'll have dinner at PSYCHE Cafe, where our two friends Theo and Mati will take care of the rest when just showing up. I'll go for the famous Omelet.
What else is in your current rotation?
Lately I have started collecting old vintage J. Crew catalogs from the 90s and early 00s. When I read them I dream back to a simple time when mail order was the go to and the internet didn't exist (not to say I want this, haha). But these catalogs were very revolutionary in the way that they did not just sell clothes, but placed it in a context that had not been seen before.
Who are some spotters in your community who you look to for new things?
I'm following a lot of newsletters and especially The New Consumer stands out. I live in Copenhagen and I think a lot of interesting brands are created, so by just being out in the city I hear about many things.
Spotted on my dresser...