Ebike sales are growing in the U.S. How can brands convince more riders to hop on?
Ebikes aren't as popular in the U.S. as they are in Europe, but interest is growing — and fast.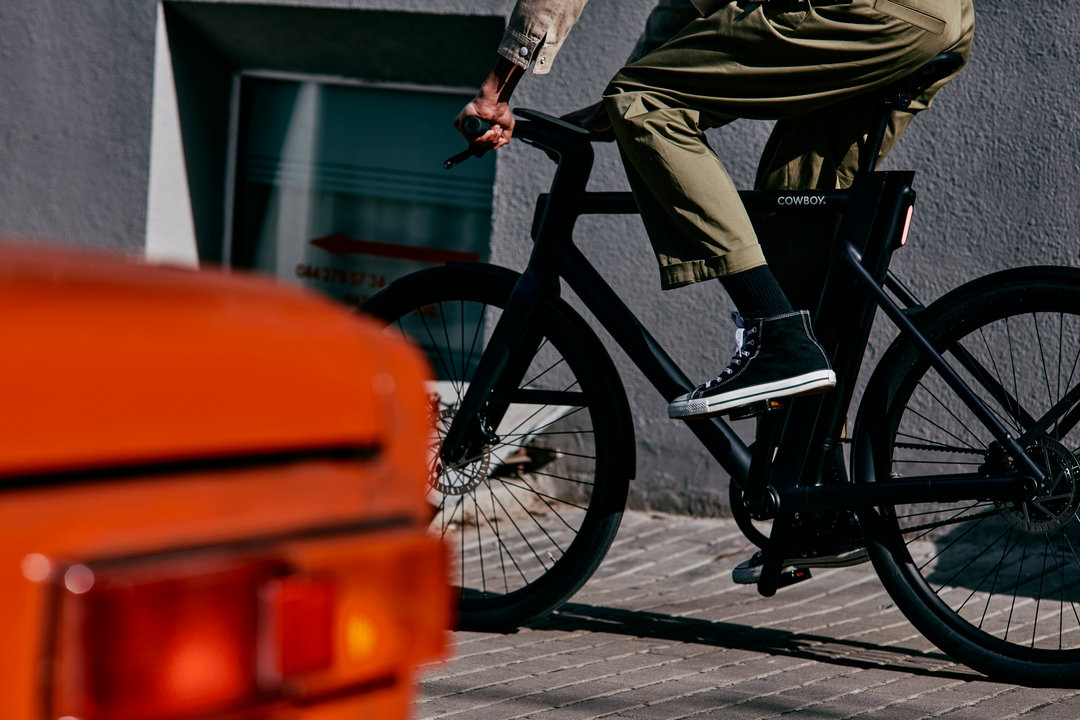 Ebikes are booming in the U.S. In 2020, sales of electric-powered pedals rose 145% year-on-year, while an estimated 790,000 ebikes were sold last year, outpacing the 652,000 electric cars sold.
They're particularly popular among city dwellers, who see this mode of transport as a way to travel short distances without having to hop in a car or on public transportation. And compared to unassisted bikes, e-bikes can get you from point A to point B without having to work up too much of a sweat.
A number of brands are pushing the category forward, encouraging more consumers to hop on these bikes. Vela Bikes, launched in 2014, is headquartered between New York and São Paulo and sells electric bikes with swappable batteries. Valoretti makes electric bikes that don't look as chunky as your average ebike, while Taiwanese company Eeyo is focusing on making ultralight carbon fiber ebikes. One of the best-known brands selling ebikes directly to consumers is VanMoof — after it raised a $128 million round of funding in September, it became the most-funded ebike company in the world.
Bringing ebikes to America
In September 2021, Belgian brand Cowboy decided to bring its connected ebikes to America.
Launched in 2017, Cowboy pairs its ebikes with an app that helps users with things like navigation and keeping sight of the bike's location when parked, while also allowing them to compare stats with other riders.
Mordor Intelligence estimates the North American ebike market will grow at a rate of 12.5% over the next five years. "It was clear that if we launched in the U.S. market we could grow with it, and the sooner we do it the better," Cowboy's cofounder and chief technology officer Tanguy Goretti says. In September, Cowboy started offering pre-orders to U.S. customers, and in February it began shipping the bikes to them.
In January, the company announced that it had raised $80 million to supercharge its international expansion.
Giving ebikes a spin
Still, while ebike sales are growing at a phenomenal rate in the U.S., the market is still relatively small compared to Europe, where an estimated 3.3 million ebikes were sold in 2019.
One of the biggest challenges that ebike businesses face is convincing people that an ebike is what they need — and that they should spend thousands of dollars on one. Cowboy's bikes, for example, cost $2,990.
The best way to convince someone that it's worth the money, Goretti says, is to get them to actually give the bikes a spin.
In April, Cowboy launched an on-demand test ride service in the U.S., where people can book a 30-minute slot to try the bike. It is then delivered to their door by a Cowboy ambassador, who earns a commission if that person then buys a bike.
"Hundreds" of test rides have been booked in the nine U.S. cities where the service is available, and Goretti says that 30% of people who try it go on to buy. "Most of the time, our customers go for a 10 minute ride and that's all they need to be convinced by the bike," he says.
Getting people to spend more time on the ebikes is another way that Cowboy hopes it can boost brand visibility — the logic being that the more people enjoy riding the bikes, the more likely they are to start raving about them to friends.
Cowboy has been making improvements to its app to make it easier for people to connect with other Cowboy bike riders and share stats, an effort that has resulted in ride time increasing by 15% since November — the equivalent of an extra trip a week, Goretti says.
In a few weeks, it will launch an integration with Strava, which Goretti reckons will help more people than ever hear about Cowboy — 40% of the brand's customers use Strava, and in September the brand is expecting 1 million trips will be taken on its bikes.