unspun
5 • 6 Reviews
Unspun uses a mobile body scan to craft tailor-made jeans built just for you, while reducing global carbon emissions.
unspun.io
Average rating from 6 users
100%Recommend to a friend
I absolutely love the unspun experience, and the jeans are my absolute favorite pair, ever! I can not even begin to explain how happy I am with Unspun, I'll never buy any other jeans!
---
I have had the best jeans that perfectly fit and was of high quality. Also, the team is very helpful and friendly.
Feedback
more fits, pleaseeee
---
---
I love my 3 pairs of unspun jeans. They made the process of getting custom fit & sustainable jeans super seamless and enjoyable. Their customer service ensured I loved the fit and had a good experience. Well done unspun!
Feedback
Really little room for improvement, but if I had to choose I would say it would help to see more thread and denim combinations on the website.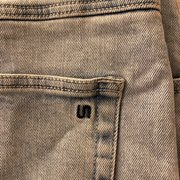 ---
What is Thingtesting?
Thingtesting is an unbiased place to research and review internet-born brands — because honest reviews help us all shop better. Learn more.
---
unspun jeans fit so well that I no longer purchase or own any other brand of jeans or pants. the feeling of getting a pair of pants that perfectly is uplifting and empowering, they make me feel like a better version of myself when wearing and styling outfits. plus the mobile scanning app has made the brand more accessible then previous iterations of the customer experience.
Feedback
more on trend and experimental styles that are geared more towards the gen z crowd to supplement the current staple offerings. would love to see this brand double down on their climate mission by joining something like 1% for the planet, it would help solidify their place in the world's top sustainable brands.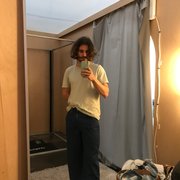 ---
First time buying a pair of jeans where I didn't have to compromise on fit or style. Most jeans are the right width but too long, too tight and short, etc. The jeans I got fit *perfectly* out of the package and have held up after several wears and washes. As comfortable as wearing sweatpants even after walking 5 miles across hilly San Francisco in one go, but they are real jeans that I can wear with t-shirts, dress shirts, etc.
Feedback
Just be prepared that unlike off-the-rack jeans which you can get delivered the next day, you'll have to wait a bit for the jeans to be made to your size. Worth the wait for sure but something to keep in mind when you order.
---
Really great pair of 3d custom fitted jeans. Fit me just right and was the most comfortable pair I've ever worn
---