Average rating from 3 users
By far my favourite sunglasses! Incredible quality and a wide range of aesthetic styles that make everything look so much better. Couldn't recommend more.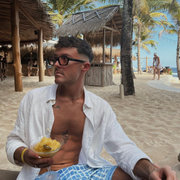 ---
I purchased the Paradise Dawn. I have a square-ish face, so these frames are perfectly oversized without seeming to be extremely large. It seems a balance between width and height works for my face shape. I personally like a lighter lens, so the Paradise Dawn colour is perfect for me. I considered the ocean blue, however I went with the white frames for versatility. A friend had purchased the Cottesloe - solar but I prefer the bold solid colour frame, instead of a transparent frame. I felt the transparent frame blended into my face a bit too much. Plus the solars being smaller in the lower corner made my face look big. The packaging is well presented, I love the personalisation. Overall, an affordable price point with the feeling of luxury.
Feedback
If only it was STEPHS shades. Any chance of a rebrand?!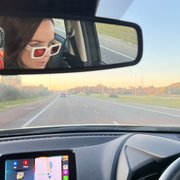 ---
---
Very well designed eyewear. I bought the Cottesloe seashell and every detail was perfect! Quality sunglasses that came with everything I needed to care for them - even a mini screwdriver. Unboxing was luxurious and high quality. Already picking out my next pair!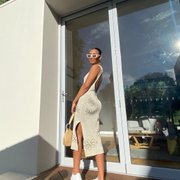 ---