Average rating from 6 users
100%Recommend to a friend
PIZZycle is my own brand and company, so of course I will give it five stars :) Luckily, we are also getting amazing feedback on our website and I cannot wait to see what you guys have to say on here. A little backstory on this product: I designed and developed this reusable pizza box as part of a design course in my university. I then shared my concept on social media and got lots of requests by pizzerias and reuse systems if they could buy it, so I decided to make it a real product. Since then, we've made sure to make it happen, make it as sustainable, high-quality and easy to use as possible. Since this year we have a new website with a new look and the possibility to order online as a non-businesses company. We are happy to now be available B2B and B2C and reduce waste around the world. Give it a try and let us know what you think :) 💚🍕 If you have any remarks, ideas or other kind of feedback, or would like to work with us as an influencer, feel free to message us over instagram or email, whatever you prefer ☺️
---
I really like pizzycle! I got it for the office since we do a pizza Friday regularly and we got bothered by all the pizza boxes that we needed to throw away. After a bit of googleing we found pizzycle and now just get the pizza with that and avoid the waste. It also looks super nice! Will definitely buy again :) also works for other things! Took it for a picknick with some swedish bread!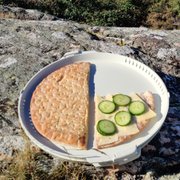 ---
---
Best zero waste packaging I have tried so far. Extremely durable and innovative from a design stand-point and practicality. Use it all the time for picking up pizza here in Stuttgart.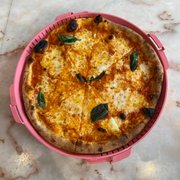 ---
What is Thingtesting?
Thingtesting is an unbiased place to research and review internet-born brands — because honest reviews help us all shop better. Learn more.
---
While searching for reusable swaps for my house supplies I found PIZZycle in the way, it's such a great solution to change the waste impact caused by cardboard pizza boxes. Really happy to see people trying to make a change :)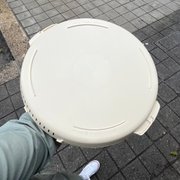 ---
I absolutely love this cool and innovative brand! It gives such satisfaction to use the PIZZycle when picking up your pizza! It definitely adds to the experience (especially with a pink pizza box) and also the pizza moment feels even more special when eating straight from the box :) And the best part is that you feel even better after when the moment of getting rid of the waste is not there!
---
Absolutely loved receiving and using my pink PIZZycle! Innovative design and fashionable to carry around! The quality is amazing and my pizza always stays crispy & delicious💚💚
---