Average rating from 13 users
100%Recommend to a friend
Influencer for Nightbloøm
I had the pleasure of first tasting Nightbloom at the LA Times Food Festival and fell in love with the mixed Shisho drink. I later learned that there were 4 different vodkas from this brand and got super invested!
Feedback
Keep doing what you're doing as a brand! I love that I can have different vodkas on my bar cart that can be added to different drinks!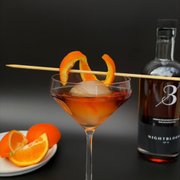 ---
Top shelf elevated vodka that will impress any dinner party guest or make a great gift for a friend or colleague! My friends and their wives were thrilled with the cocktail i made them - smokey/citrusy Night Smoke (Nightbloom #3 + maple syrup + bitters + fresh orange squeeze/rim + rosemary sprig). This is not the flavored vodka you drank in college - it's high quality, classy and unique. Especially love the #3 infused with smoked dates! Finishes clean with a smokey taste that smacks of great whiskey. Must try!
Feedback
The order process and shipping was smooth and fast! I ordered the three bottle pack which was a good deal rather than buying each separately. Makes a great gift!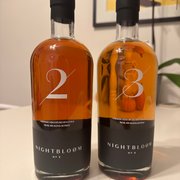 ---
---
I picked up a bottle of this unique vodka at Wally's in Beverly Hills. I purchased Nightbloom #1 and tonight mixed it with some lime juice, hibiscus juice and some ginger beer. I served it in a copper cup over ice and it was amazing. The ginseng gave it an awesome flavor and I can tell you it also gave me a great energy!!! I don't think I will go back to boring vodka after this. I highly recommend Nightbloom and can wait to try the other infusions.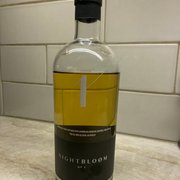 ---
What is Thingtesting?
Thingtesting is an unbiased place to research and review internet-born brands — because honest reviews help us all shop better. Learn more.
---
Mixed up a shot of Nightbloom #1 with some Gosling's Ginger Beer and fresh lime juice. The flavor profile from Nightbloom's infused ginseng, berries, and dates really elevate this twist on a Moscow mule. Can't wait to try the rest of the lineup!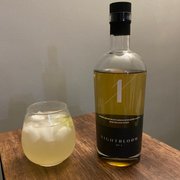 ---
If you're looking for a vodka that packs a flavorful punch, look no further than the Nightbloom organic citrus infused vodka. Crisp, clean, and bursting with flavor. I have been using it to make some classic cocktails, and let me tell you, it adds a unique twist that makes them taste like never before. I've also experimented with my own creations and it has never failed me. The vodka is so versatile, it goes well with almost everything. Highly recommend this vodka to anyone looking for a delicious alternative to traditional vodka. The citrus infusion gives it a refreshing taste that sets it apart from others, you will love it. It's perfect for any occasion and any kind of cocktail you're in the mood for, give it a try you won't be disappointed!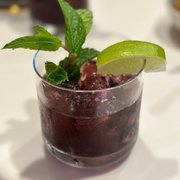 ---
My journey started with Nightbloom 3, the smoked date bottle. I started seeing this brand pop up on restaurant menus all over town so had to seek out a bottle. Ordered on their website and cannot be happier. This is the only vodka I enjoy sipping straight - and I now I have the whole line! Enjoying many cocktails :)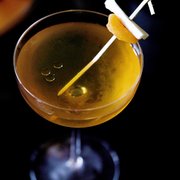 ---
Feedback
As a tequila person, I was surprised at how much I loved Nightbloom Spirits' infused vodkas. The taste profiles are unique and refreshing, and each can be easily sipped neat. The smoothness of these is unmatched, and I find myself reaching for them over my tequila collection more and more. They are also very visually appealing bottles that make a beautiful addition to any home bar; my friends always ask me about them and where I found them. I highly recommend Nightbloom Spirits to anyone looking to try something new in the vodka world. These are game changers, and I promise you will be very pleasantly surprised by the complex profile of each. Nightbloom Nº 1 is my go-to for a Saturday afternoon mixer; the ginseng profile is wildly different than any other infused vodka; it's very natural, almost aromatic to your taste buds, and has no additives. I like to mix it with a little tonic over ice for that perfect weekend pick-me-up. If you are more of a neat or straight whiskey or tequila person, Nº 3 will shock you. It sips like a crazy smooth mezcal with no harsh bite, almost dangerously good... As you can see, it is a fan favorite in my household! 10/10 must try! This set screams perfect housewarming gift!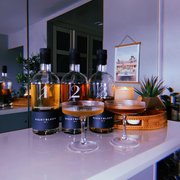 ---
I stumbled upon NIGHTBLOOM #1 at Wallys. Initially the bottle itself caught my eye. Felt good so I bought it without much hope for my socks to get knocked off. I can honestly say, I'm not wearing any socks right now and I don't even know where they are. This is one of the more balanced infused vodkas I've ever experienced, it's something deeply familiar and radically new. Vodka needed this. Once I find my socks, I'm heading out to grab #2. Night. Bloomed.
---
First off, 12/10 for the look itself. It's a sexy sleek bottle, that would catch anyones eye whether it's on your bar cart at home, or on a shelf in a restaurant. The first time I tried Nightbloom, it was the #2 bottle, and we made an old fashioned with it — another 12/10 for me. Can't wait to try all the other ones as well!
---
Vodka redefined! From the unique look to the incredible flavor profiles, NIGHTBLOOM is a cut above the rest. Absolutely delicious and a stunning add to my top shelf collection.
---