My July
My July crafted plant-based skincare that combines nature and humans.
myjulyskin.com
Average rating from 141 users
100%Recommend to a friend
I love My July! I have their night song body oil and it's truly my new favorite! It smells amazing, too. The ingredients are wonderful and the team behind My July brand are just the sweetest. I highly recommend this brand to everyone.
Feedback
Honestly, nothing that comes to mind! Customer service is great and the products so far are the best!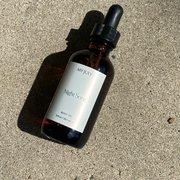 ---
I love their body butters, they smell so lovely and the texture is super smooth and luxurious. My skin has never felt so soft!
Feedback
Even more scents of their butters; a linen scented one would be amazing!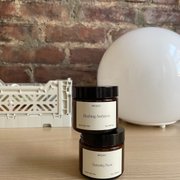 ---
---
Received a free product from My July
Absolutely love My July especially the imaginary picnic oil- the smell is so summery! My new favorite may be the jar of cozy though it's so nourishing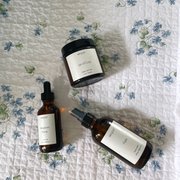 ---
What is Thingtesting?
Thingtesting is an unbiased place to research and review internet-born brands — because honest reviews help us all shop better. Learn more.
---
It holds everything I look for in a skin care product. Organic, pure, healthy ingredients, smells amazing. Beautiful, simple, classy packaging. Home made by 2 wonderful human being who truly care about keeping their family healthy and the public. Thank you for being you "My July skin care"!!
Feedback
Continue to hold the integrity and purity of the vision!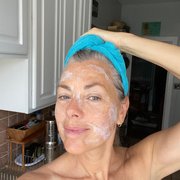 ---
Excellent. The consistency, the natural scents, the softness of my skin. It's non-irritating and I use it all over, especially on flair-ups, sunburns, dry nails, lips etc. Bonus that the packaging is gorgeous and looks good on my shelf. My kids use it too.
Feedback
I think it's great. I use some of the oils for oil cleansing but I'd love to see a moisturizing bar soap or something, just for my own aesthetic tastes.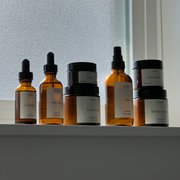 ---
I loved the packaging of the products and how each of them smelled.
Feedback
It may help to write a description of what each of the products does and what they are each good for.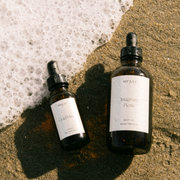 ---
I've tried numerous products from My July and my latest obsession is the Paris Face Mist ✨ It's suuch a nice, light summery floral scent—I even love spraying it around my house to freshen up my space. The packaging is so cute, too. The co-founder's story of a chronic illness deeply resonates with me, and I'm so inspired by her journey. I trust the ingredients and I feel safe using their products. Highly recommend!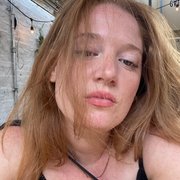 ---
My July is the skincare brand unicorn I've been looking for! In addition to being clean and cruelty free, their products are incredible. My favorite is the Serenity Now Body Butter. It smells like a field of lavender and makes my skin texture smooth and soft. I'm definitely planning to replenish my supply.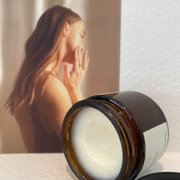 ---
I'm a 29 year old who has combination skin. I've been using "blushing ambition" body butter for a week and I totally love it! I especially love its relaxing natural scent. I didn't expect my skin would absorb the body butter that well because of the rich texture. The result is magical... It keeps my skin intensely moisturized.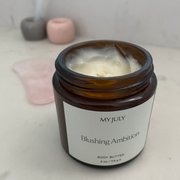 ---
This brand is all natural and I love how it makes my skin feel. It's not sticky or thick and goes on smoothly. It soaks into your skin.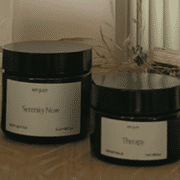 ---