Average rating from 6 users
100%Recommend to a friend
I have a Miir Camp Cup and love it. I'm very particular about the way a coffee mug feels, especially those with lids, and the camp cup has a great feel to it. It's perfect for people who drink coffee at home as it keeps your cofee hot for way longer than traditional mugs. I would not recommend the camp cup for portability/traveling as it does not fully seal. But if you want a mug for at home or to keep in your office or to use while camping, this is a great mug. Miir does a lot of fun design collabs as well.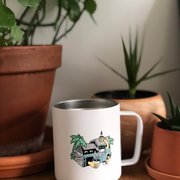 ---
I have two Miir mugs from their collaboration with Topo Designs. The coated metal mugs are both sturdy and functional while also looking cool. They keep an iced beverage cold for several hours.
---
---
I use the 20 oz bottle everyday for my coffee. It keeps it either cold or hot. I have had it now for at least 3 years and still works perfectly.
---
What is Thingtesting?
Thingtesting is an unbiased place to research and review internet-born brands — because honest reviews help us all shop better. Learn more.
---
This is the best travel coffee cup I've ever had and I've tried a lot. It keep your coffee hot for an absurdly long time, feels good in your hand, drinks great and is easy to clean. All the things you want in a travel mug.
---
I've owned MANY Miir bottles and tumblers for years now. They're my go-to for daily coffee water at work. Great insulation, cool colors, and awesome branded options at a lot of the coffee shops around town.
Feedback
I'm NOT a fan of the sip lid. it has weird geometry to it and the liquid doesn't flow out the straw as well and doesn't stay nearly as cold as with the normal twist lid.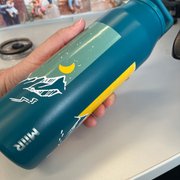 ---
I purchased the 16oz tumbler. I love it. I love the feel and how it fits perfectly in the cup holder in my car. I use it for my coffee in the morning and then for water for the rest of the day. I purchased the white tumbler. I was worried at first that it would stain but have had no issues at all. Highly recommend!
---