Genes
5 • 3 Reviews
Genes makes clothing essentials from natural fibers and handmade objects.
What is Thingtesting?
Thingtesting is an unbiased place to research and review internet-born brands — because honest reviews help us all shop better. Learn more.
Average rating from 3 users
Genes Reviews
Experience
Super soft and fluffy sweaters! It feels like you are in a cloud! Totally worth the money!
Feedback
I would love to receive discounts more often
Good for gifts 🎁
High quality
Cool look & feel
Size & shade inclusive
Everyday wear
Comfortable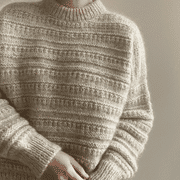 Experience
Just an amazing experience shopping here, best product to put my hands on - amazing quality.
Feedback
I definitely recommend everyone buying stuff here; I'm so happy with the quality and the customers service
Size & shade inclusive
Everyday wear
Amazing website
Love the brand's mission 💕