Reviews
Get Supr
Experience
Never been a fan of instant coffee, or thought about using CBD during the day... and Get Supr just changed my mind across the board. I live off this stuff, now, and love that I can take it anywhere and don't need to have my whole coffee set up to enjoy it. It leaves me feeling energized without the jitters - love it!
Feedback
I would love future innovation to be one with a little creamer mixed in, so I don't have to add to it, but other than that - nothing to make better! :)
Good for gifts 🎁
High quality
Cool look & feel
Worth the money 💸
Fun unboxing 📦
Travel friendly ✈️
Works really well
Tasty 😋
Amazing website
Love the brand's mission 💕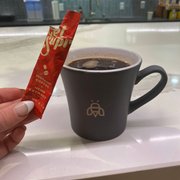 Dryft Sleep
Experience
I've never been more consistent with a sleeptime habit than mouth tape, simply because it works. I started using mouth tape to help me wake up feeling more well rested (knowing that I was a mouth breather), but what I didn't realize is how well it would help me fall and stay asleep, as well. I couldn't find a brand that really resonated with my issues (most were for snoring or sleep apnea, neither of which I have), and was made to look cute vs. creepy — so I partnered with a colleague of mine who was just-as passionate about the concept, and Dryft Sleep was born. I haven't met a mouth tape I loved more, since.
Feedback
We're still in the early stages, so we're excited to launch with more products, styles and functionalities, but right now, this product does it's job well.
Good for gifts 🎁
High quality
Cool look & feel
Worth the money 💸
Easy subscription management 🔁
Travel friendly ✈️
Works really well
Love the brand's mission 💕