Reviews
Oliver Charles
💼
Works for Oliver Charles
Experience
Hi there! I'm Jack, one of the founders of Oliver Charles. I'm, of course, biased, but I've taken mine everywhere, from the heat of Mexico (up to 80°F) to the cold of Germany, and they've always kept me comfortable. They're thin and easy to pack, so they're perfect for layering. And they're machine washable, plus don't pill like cashmere, which are big pros. As for the price, I think they're totally worth it – they're made with high-quality materials, such as yak wool and seaweed, and have a lifetime guarantee. Basically, they're the kind of sweaters you'll wear all the time for years and years...
Feedback
Yak wool and seaweed, what's not to love? Check out 200+ 5-star reviews for OC sweaters!
Lovely customer support
Good for gifts 🎁
High quality
Innovative product
Worth the money 💸
Business casual
Fun unboxing 📦
Everyday wear
Fit just right
Eco-friendly packaging
Sustainable products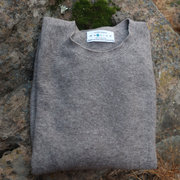 Lunya
Experience
I recently purchased a pair of Lunya silk pajamas as a gift for my girlfriend and I am thrilled to report that she absolutely loves them! These pajamas are simply fantastic in every way, from their luxurious feel to their elegant design. She says they are incredibly comfortable and luxurious to sleep in and that the fabric is super breathable.
Feedback
Overall, I would highly recommend Lunya silk pajamas to anyone looking for a luxurious and comfortable sleepwear option. They make an excellent gift, and my girlfriend is absolutely delighted with them. Five out of five stars!
Good for gifts 🎁
High quality
Cool look & feel
Everyday wear
Luxury
Yellowbird Foods
Experience
I recently tryed Yellowbird Foods hot sauce and overall, I have to say that it was a delicious and flavorful condiment. The sauce had a tangy and spicy kick that was really enjoyable and added some depth to the dishes I paired it with. However, I did find that the hot sauce was a little too sweet for my taste buds. While the sweetness wasn't overpowering, it was noticeable and detracted a bit from the sauce. That being said, I think that those who enjoy a sweeter hot sauce will absolutely love this one. Aside from the sweetness factor, I was really impressed with the quality of the ingredients used in this hot sauce. The peppers were fresh and flavorful, and the overall texture was smooth and easy to use. The packaging was also really convenient and made it easy to add just the right amount.
Feedback
Overall, I would highly recommend Yellowbird Foods hot sauce to anyone who enjoys a good kick of spice in their food. While the sweetness was a bit much for my personal taste, I still think that this hot sauce is worth trying out for yourself. With its quality ingredients and versatile flavor profile, it's definitely a sauce that deserves a spot in your kitchen.
Good for gifts 🎁
High quality
Tasty 😋