Average rating from 43 users
72%Recommend to a friend
United Sodas of America Reviews
All

43
cherry pop

8
Sour blueberry

7
Tangerine orange

2
White peach

2
Mango

1
Received a free product from United Sodas of America
Tastes like a cherry popsicle. not similar to a cherry coke but definitely got the cherry flavor down! I like the packaging - very simple!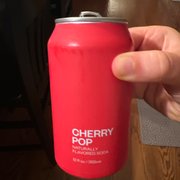 ---
Received a free product from United Sodas of America
I was curious about these so I tried them, but they just weren't for me. I don't drink pop/soda/soda pop or whatever you call it where you are from. I probably consume one whole can of Diet Coke over a year of small sips of my partner's drinks when I need to cleanse my palate. So am I the right person to test these? Honestly, no. They were artificial tasting and sweet. They really didn't do much for me. The one I didn't take a picture of, strawberry basil, was refreshing. Overall, thanks, but I'll stick to plain sparkling water.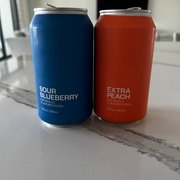 ---
---
tried it because of the cool packaging. Nothing that stood out for me. average sugary soda. that's about it
---
What is Thingtesting?
Thingtesting is an unbiased place to research and review internet-born brands — because honest reviews help us all shop better. Learn more.
---
Received a free product from United Sodas of America
I got tried both the sour blueberry and the strawberry basil flavors of this soda. I like the unique flavors, and the packaging is gorgeous, but I think it's just a bit too sweet for me. The flavors didn't come through as much as I'd like them to.
---
Love these sodas! A great alternative to standard, sugary soda. I keep these on stock for when I want something a little sweeter than a sparkling water!! Great flavor options. Definitely recommend
cherry pop
Tangerine orange
White peach
Sour blueberry
---
Received a free product from United Sodas of America
REALLY wanted to love this product because I think the packaging is beautiful. The sour blueberry one gave me hiccups for 30 minutes. I didn't love the flavor to be honest. It tasted too fake to me. I prefer just grab a prebiotic soda over this.
---
Received a free product from United Sodas of America
I'm not a huge soda drinker, but really loved these! They taste just like the flavor they say they are, and they weren't too heavily carbonated. I love the packaging and the colors, and I'm excited to try more flavors!
---
I've only tried 2 flavors, but both were very delicious! The blueberry one is a must try. Very flavorful and not overly sweet. My kids will sometimes ask for soda, and as a general rule we only allow it on very special occasions (maybe three times a year). But I was comfortable giving this product to them as a treat because it doesn't contain a lot of sugar. We also tried the strawberry basil, which was also very light in sugar. My daughter actually thought it was just another one of our sparkling waters. Though not as flavorful as the blueberry, it was still a refreshing treat for the family. We have a peach flavor we've yet to try, but I'm confident it'll be just as good.
---
Received a free product from United Sodas of America
I like the variety of flavors! I tired sour blueberry and cherry pop. I do think they are a little on the sweeter side though. They have both real and artificial sugar. I'm wondering if there is a way they can cut down on some of the sugar content. The packaging is really cute and looks great in the fridge :)
---
Received a free product from United Sodas of America
So I thought I could have liked the sour blueberry one after a long day over ice, but after reading the ingredients list, I lost faith. Off the bay they taste kind of artificially to me. They're about 30 calories per can but the label shows they have cane sugar, erythritol, and stevia which seems like that's too many sweeteners!!! They were 3 for $5 at Sprouts so not too bad on price, but don't think i'd buy again! I cracked the the cherry pop variety next but this was definitely not my jam - tastes like cough medicine 🤮 My cat was randomly interested in smelling it during my photo! Lol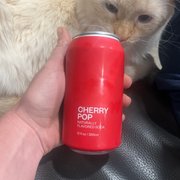 ---